We make movies we believe in.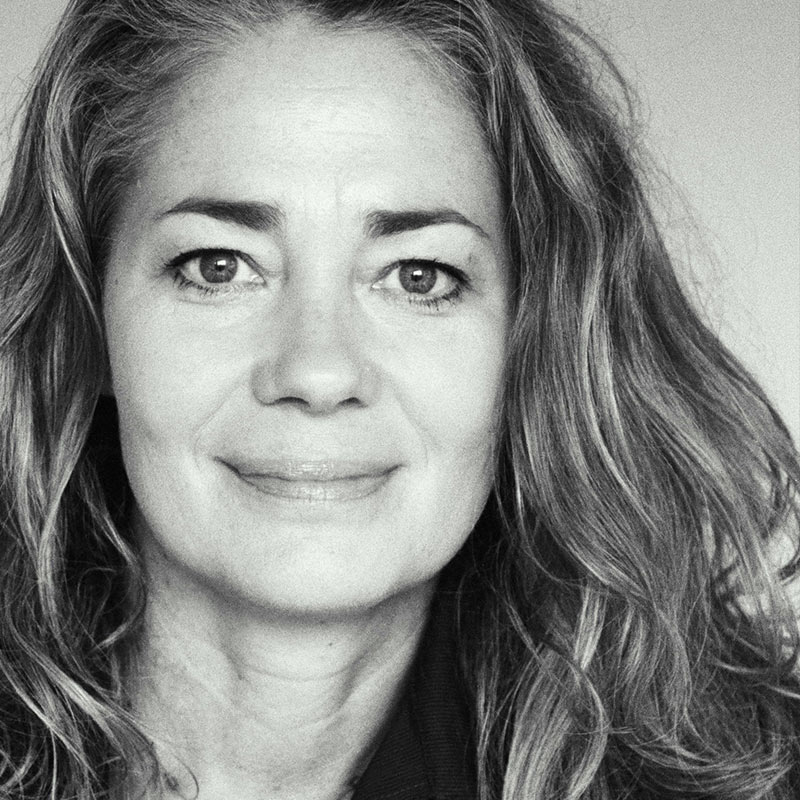 Ewa Karlström
Managing Director | Producer
Swedish-born Ewa Karlström learned her craft 1989 – 1992 in the Production department of Munich Film School HFF. She had already worked on the debut films of up-and-coming directors Sönke Wortmann ("Three D") and Caroline Link ("Summer Days").
Together with another shooting star director, Katja von Garnier, Ewa Karlström founded Vela-X Film in 1990, and in 1993, she produced the sleeper indie hit "Abgeschminkt!" ("Makin' Up!") which earned over 1.2 admissions in Germany.
Next, she line-produced six TV movies and two features of Swedish-German co-prod "Kommissar Beck", and ProSieben TV movie "Heimliche Zeugin".
In 1996, Ewa Karlström co-produced Katja von Garnier's second theatrical feature, "Bandits", which once again sold one million tickets at the box office. In the same year she teamed with Andreas Ulmke-Smeaton to found production company SamFilm.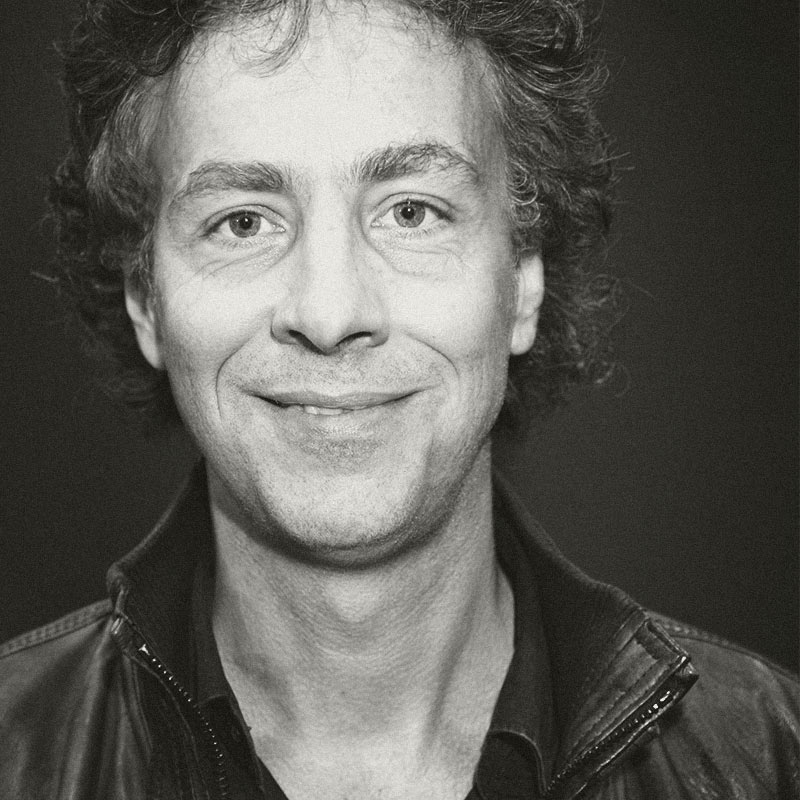 Andreas Ulmke-Smeaton
Managing Director | Producer
Andreas Ulmke-Smeaton was born in Marburg in 1967. He studied Production at Munich Film School 1989 – 1992, after studying business in Frankfurt for two years.
Short film "About War" (directed by Miguel Alexandre), that he produced in 1992, was nominated for an Academy Award for best foreign student film, and won the First Award "For Best Young Talent" at the International Festival of Film Schools Munich.
In 1993, he took over as director and producer of ZDF/Arte production "The Times They Are A-Changin". Subsequently, he worked as a producer in TV, and, in that capacity, completed various TV movies as well as the pilot film for the series "Jets – Leben am Limit" for ProSieben.
Since 1996, Andreas Ulmke-Smeaton has jointly run production company SamFilm, together with Ewa Karlström.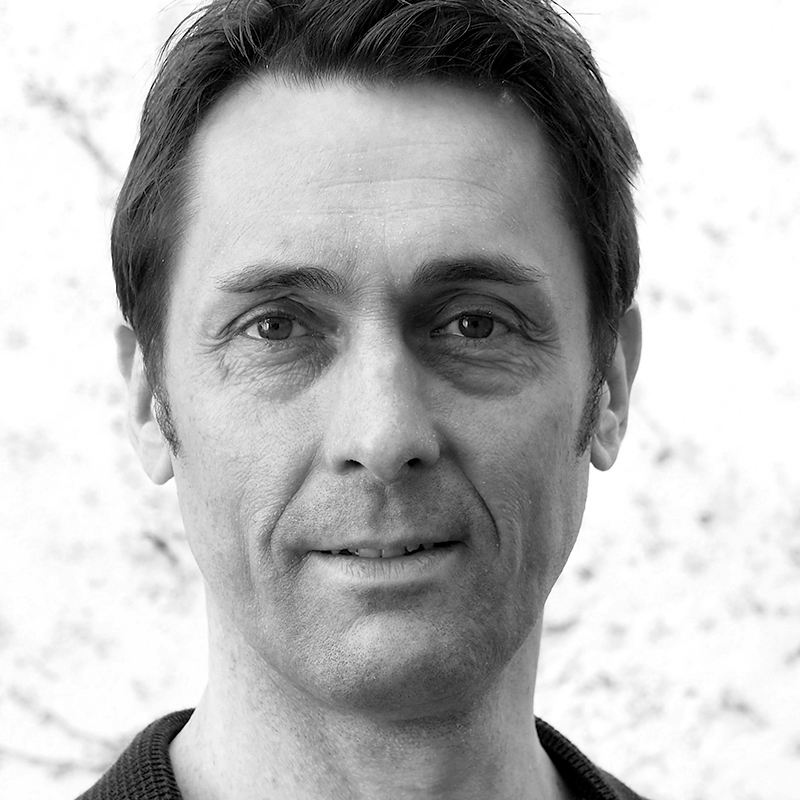 Bernd Schiller
Managing Director | Producer
Bernd Schiller has a master's degree in business administration, specializing in marketing, and has worked for Ewa Karlström and Andreas Ulmke-Smeaton for almost ten years. Since 2015, he has been working as managing director of Alias Entertainment GmbH, where he manages the merchandising licenses of all SamFilm productions, and since 2018 also as Managing Director.
After completing his studies in Munich and Paris, Schiller worked in the entertainment department of Bertelsmann AG (BMG) until 1997, initially as an assistant to the management, and then as Product Manager Entertainment. This position made him responsible for marketing feature film licenses of Universum Film. After ten years of working as a freelancer with his marketing agency, puls entertainment, he signed at Alias Entertainment in 2008. There he has been responsible for the establishment of the bestseller series "Ostwind" (aka "Windstorm"), which sold more than 1.5 million books.
Since 2015, Schiller has been working as Associate Producer for SamFilm productions including "Famous Five," "Windstorm 2 & 3" and "The wild soccer bunch part 6", after that as Co-Producer for "Trakehnerblood," "Famous Five and the valley of dinosaurs" a.o, since 2021 as Producer.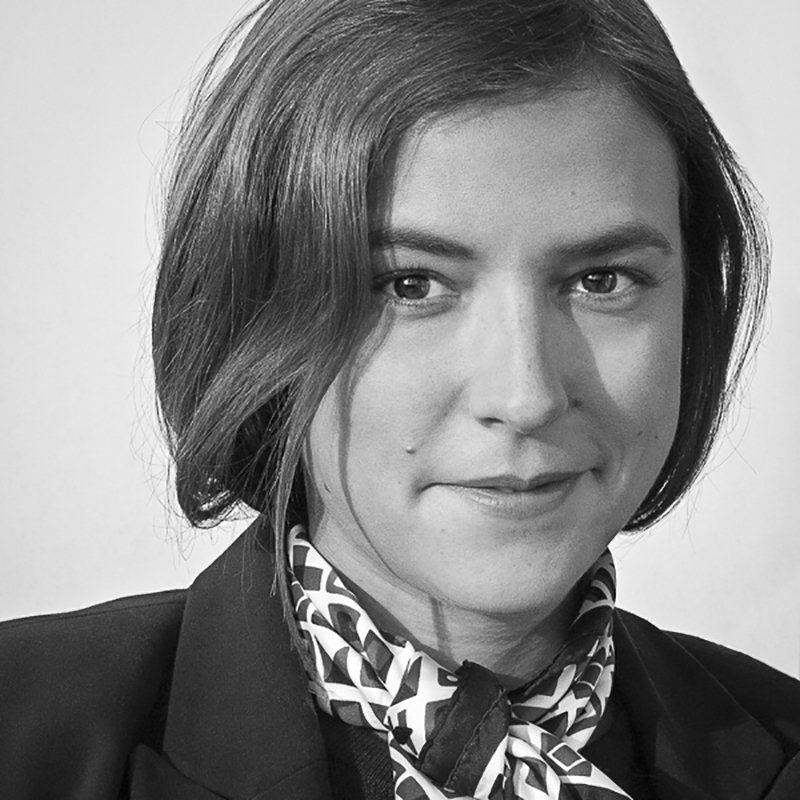 Hanna Stahl
Assistant Producer
born in Munich, 1982. After graduating from school in 2001, she began to study political science, including German studies, at the LMU Munich.
In 2002 she decided to move to the film industry and completed various internships in TV and Film production.
She graduated with a diploma in TV- Production Management at the Bavarian Film Academy in Munich, Unterföhring.
Since 2004 she is working as the executive secretary at Sam Film GmbH.
"We want to make great movies lots of people want to see."
Since founding production company SamFilm GmbH in 1996, Ewa Karlströmand Andreas Ulmke-Smeaton have stuck to this guiding principle. The very first SamFilm production, rom-com "Love Scenes From Planet Earth", scored over one million admissions in German cinemas as the second most successful local film of 1998. 13 SamFilm films have topped the one million mark, fora total of over 20 million admissions in all.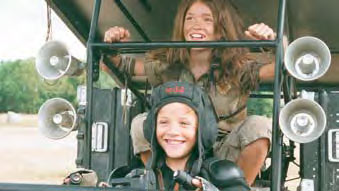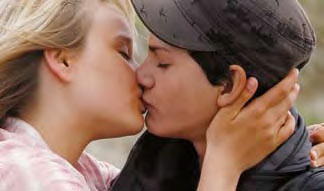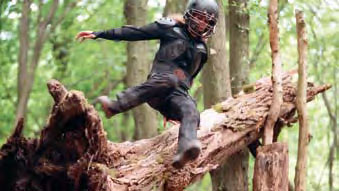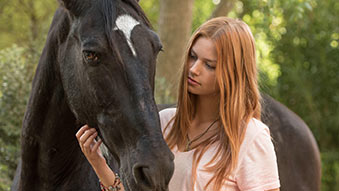 German federal film board FFA honored SamFilm 2008 with two golden"Industry Tiger" Awards: One for the most successful German film (The Wild Soccer Bunch 4) and one for the most successful German production company of the year. Targeting a broad market does not come at the expense of quality,as shown by the many awards and nominations SamFilm productions have earned (German Film Award, Bavarian Film Award, White Elephant, Golden Gryphon, etc.).
The two graduates of Munich Film School HFF scored a major hit with the film adaption of "The Wild Soccer Bunch", a youth soccer book series by JoachimMasannek, who adapted his novels for the screen and also directed. After five movies, the "The Wild Soccer Bunch" franchise is the most successful Germanchildren's series ever, winning several awards, and, in addition, one of the biggest merchandising brands in GSA.
With "A Christmoose Carol", SamFilm landed a holiday hit in 2005. The modern day Christmas tale held on for over two months at the top of the film charts and clocked in at 1.2 million admissions. This success was crowned by the Bavarian Film Award for 2005 as "Best Family Film".
In 2008, two SamFilm productions made it to the very top in the box office charts:"The Wild Soccer Bunch 5″ and "Summer" were both number one box-office-hits.Special pride is attached to "Summer": The plot was deliberately developed forin-house "Wild Soccer Bunch" star Jimi Blue Ochsenknecht, and achieved overone million admissions. Jimi Blue's teen stardom continues with "Gangs", starringJimi Blue and his brother Wilson Gonzalez Ochsenknecht, to be released incinemas in autumn 2009.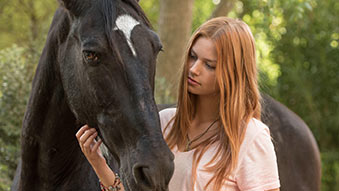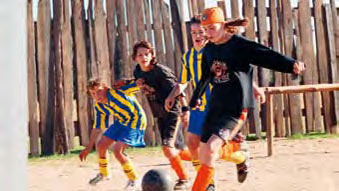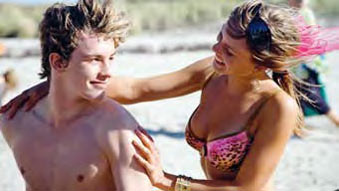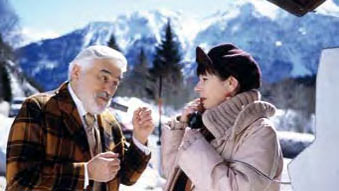 2010 two SamFilm Productions were released in cinemas, the first German Musical for Teenagers "Rock It!" and rom-com "Single by contract"directed by Oscar nominee Marc Rothemund. Another 2010 release was award-winning SamFilm-coproduction "The last Station", which was nominated for two academy awards. Following co-production "Promising theMoon" (die film, 2011) won the Bavarian Film Award for producer Uli Aselmann.
2011 SamFilm adapted one of the world´s best-selling kids book series for the big screen, Enid Blyton´s "The Famous Five", released in cinemas January 2012. Three sequels were following with a total of 5 Million admissions.
Concurrently Karlström and Ulmke-Smeaton produced WINDSTORM (OT: OSTWIND, 2013), award winning horse adventure directed by Katja von Garnier, which was again followed up by sequels, WINDSTROM 2 (2015) and WINDSTORM 3 (2017).
2016 SamFilm rebooted THE WILD SUCCER BUNCH (dir. by Joachim Masannek) with a new cast and completed the comedy CRAZY ABOUT FIXI which is written and directed by Mike Marzuk.
In 2005, the two producers founded Alias Entertainment, in order to market merchandising rights to in-house brands in whole or in part, beginning with the soundtrack and audio plays for films in the "The Wild Soccer Bunch" franchise. On the fourth installment, "The Wild Soccer Bunch 4", Alias Entertainment retained DVD rights for the first time. Finally, with "The Wild Soccer Bunch 5", all ancillaries were marketed in-house to a slate of renowned licensees. Since 2015 Alias Entertainment publishes the novels to in-house feature films and has established a best-selling series with WINDSTORM.
Even if the focus has been on hit family entertainment in recent years, SamFilm is still open for all film genres. Most important is that they are projects Ewa Karlström and Andreas Ulmke-Smeaton believe in!